WHAT DOES AN RBCOBOTS CONSIST OF?
Welding table
RBCobots are by default delivered with a Siegmund welding table in a size suitable for your needs.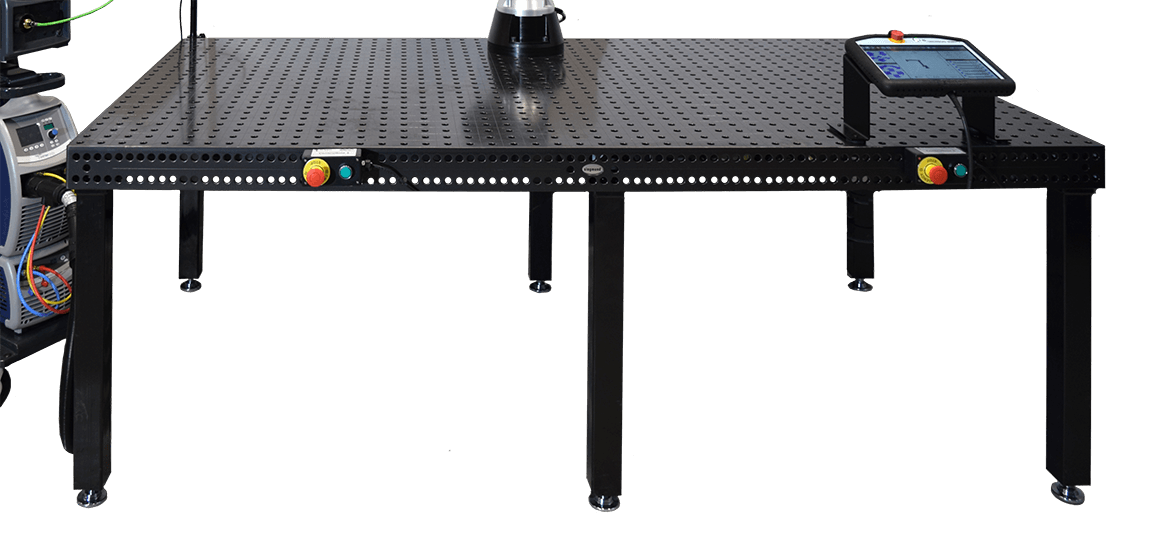 OM SVEJSEBORDET
Professional welding table from Siegmund
By default we deliver all RBCobot models on a galvanised Siegmund welding table.
In this way an RBCobot is ready for use when it enters the doorway at your place. Should you wish to have an RBCobot installed on your existing welding table, we will work this out and try our best to accommodate your wishes.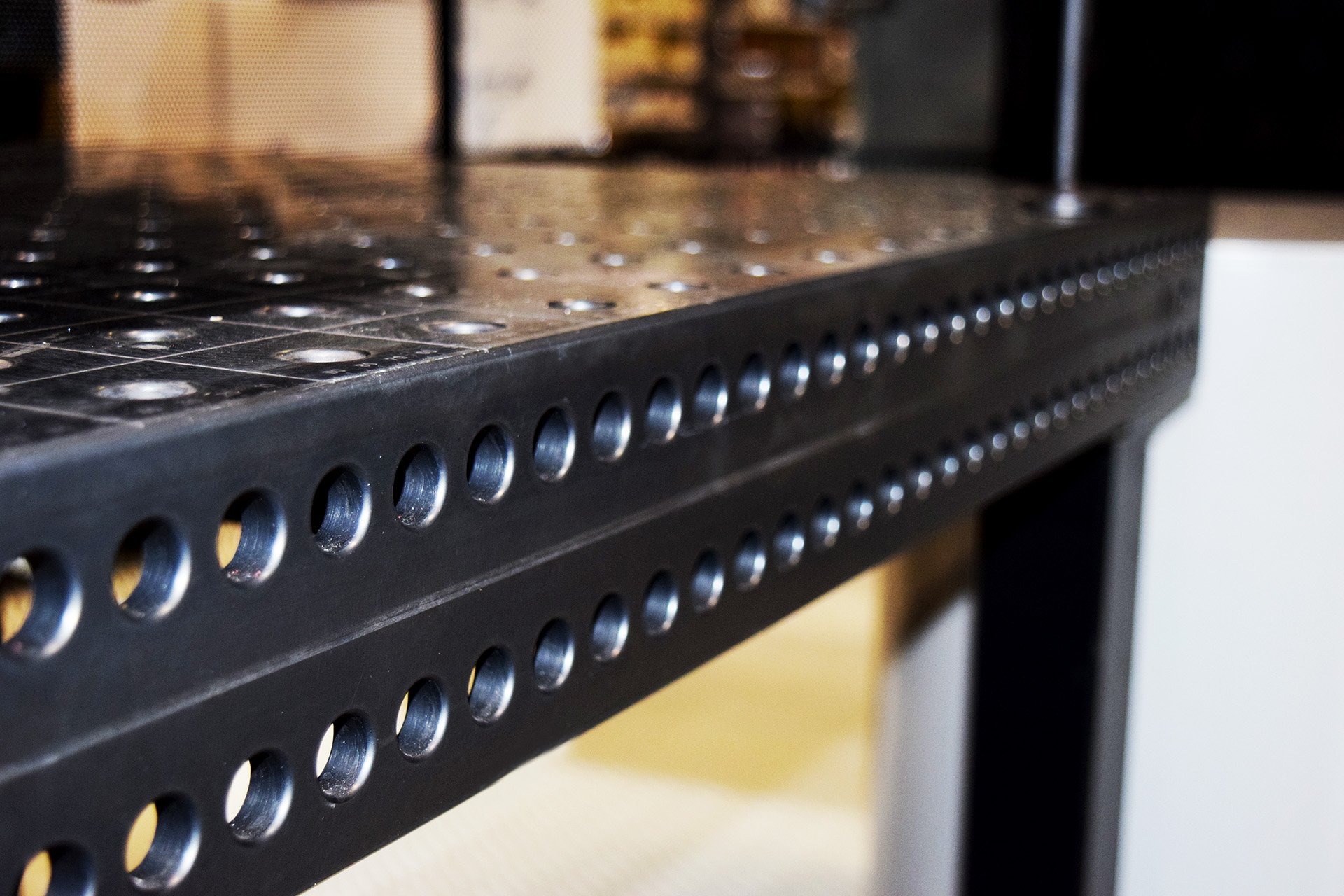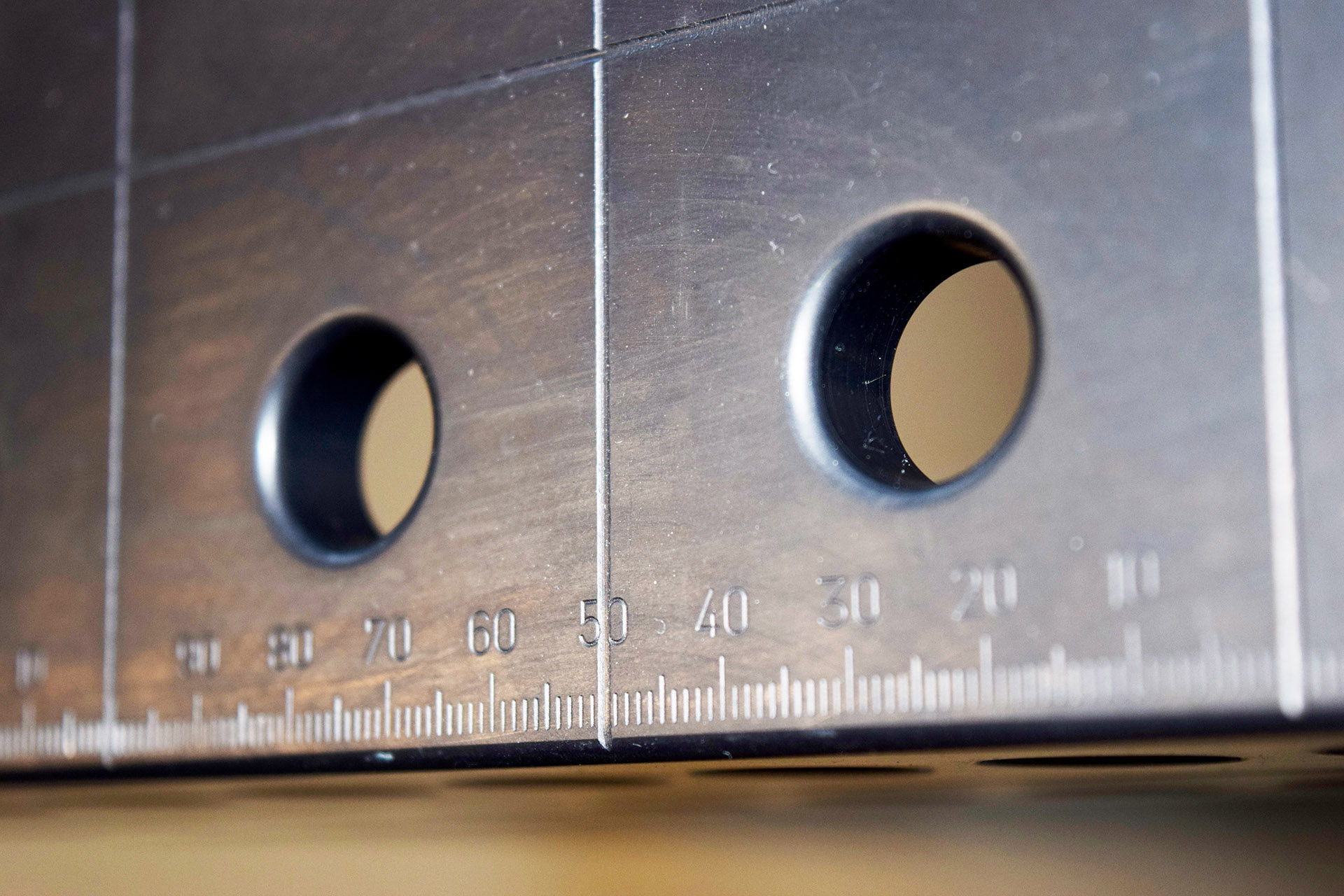 Full package
The welding table is delivered i different sizes and the price varies according to how much space you need.
When we prepare a proposition for you, a tool kit is also included for fixating items on the welding table. The tool kit ensures optimal placement and easy fixation of welding items.
Questions?
Do have have any doubts about the welsing table or other parts of the robot? We are only a call or an email away.
MORE FEATURES
More about RBCobot
Would you like to read more about RBCobots seperate parts you can get an overview here.