WHAT DOES AN RBCOBOT CONSIST OF?
UR robotic arm
An RBCobot is based on Universal Robots' collaborative robotic arm. Read more about the robotic arm here.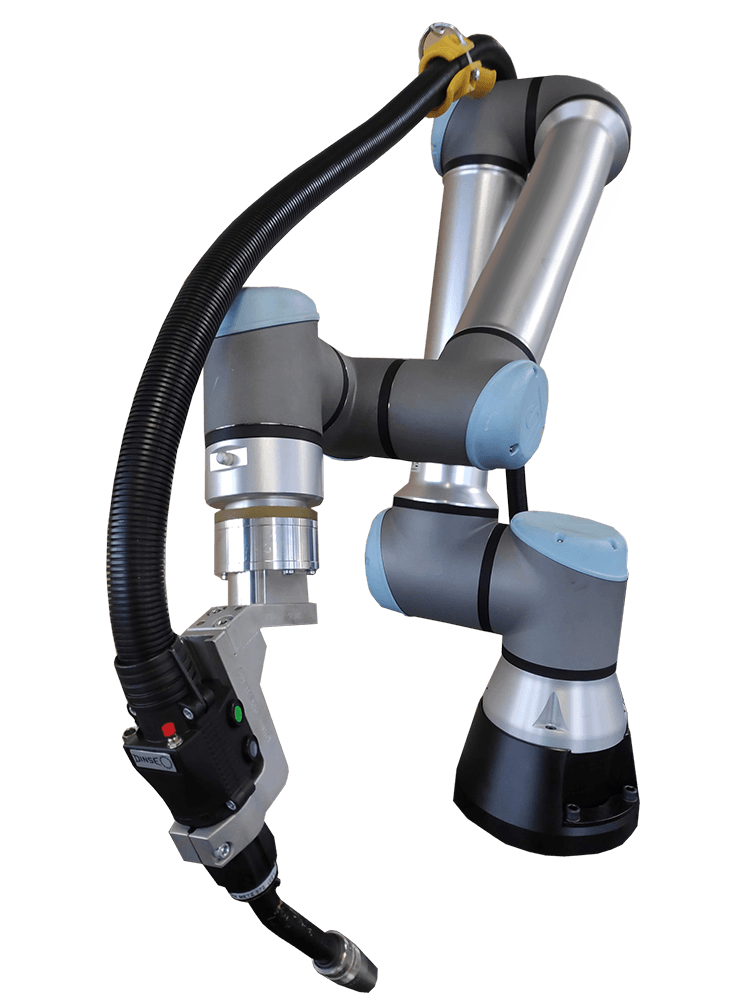 ABOUT THE ROBOTIC ARM
The collaborative welding robot
By default RBCobots are delivered with the UR10e from Universal Robots. The robot is either paired with a MIG/MAG or TIG-solution.
The robot is a collaborative robot, also called a cobot, which means that it was designed to work alongside people. This makes it possible to work alongside RBCobot without having extensive safety measures in place.
Details about UR10e
The flexibility of the robotic arm makes it fit any production and execute any welding task.
UR10E has a high payload and a large range. Se specifications for UR10e below.
Lifting capacity:
10 kgs.
Safety
All models from Universal Robots have a build-in torque-sensor that is activated when touched.
RBCobot has the CE-mark and is safety approved by Danish Safety of Machinery.
The cobot needs no physical safety precautions because RBCobot is born with a virtual safety plane.
Precision
UR10e has a precision of 0.05 mm.
The refresh rate on 500hz is neccesary in order to make avanced weaving.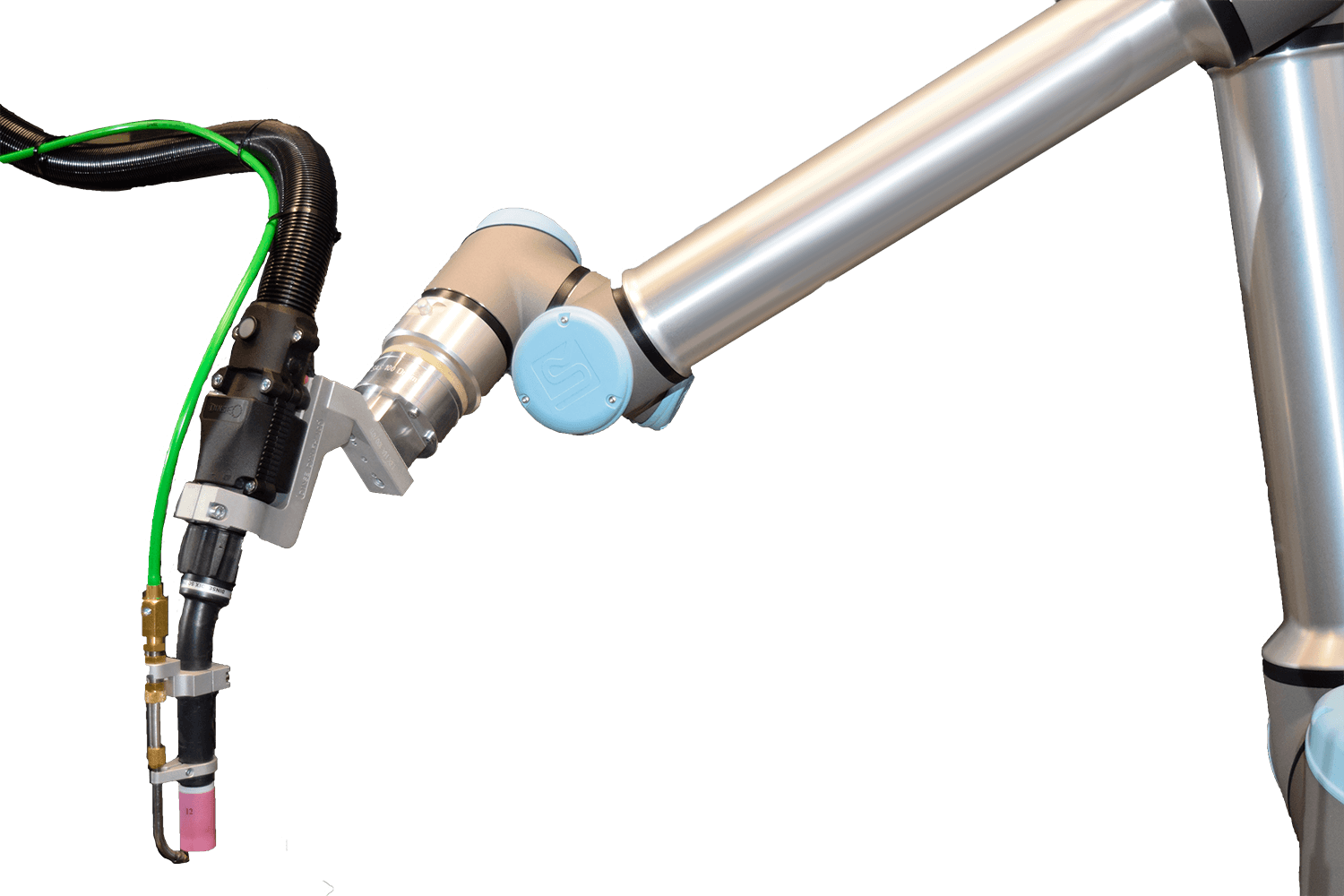 Questions?
Do you need more information about the robotic arm or other parts of RBCobot? Do not hesitate to contact us.
More features
Would you like to know more about what RBCobots consist of and our selection of extra equipment?