INSTALLATION AND SERVICE
We are with you all the way
It is crucial for us that investing in RBCobot as your new colleague will become a good experience. We are ready with advice all the way from consideration to purchase to future service.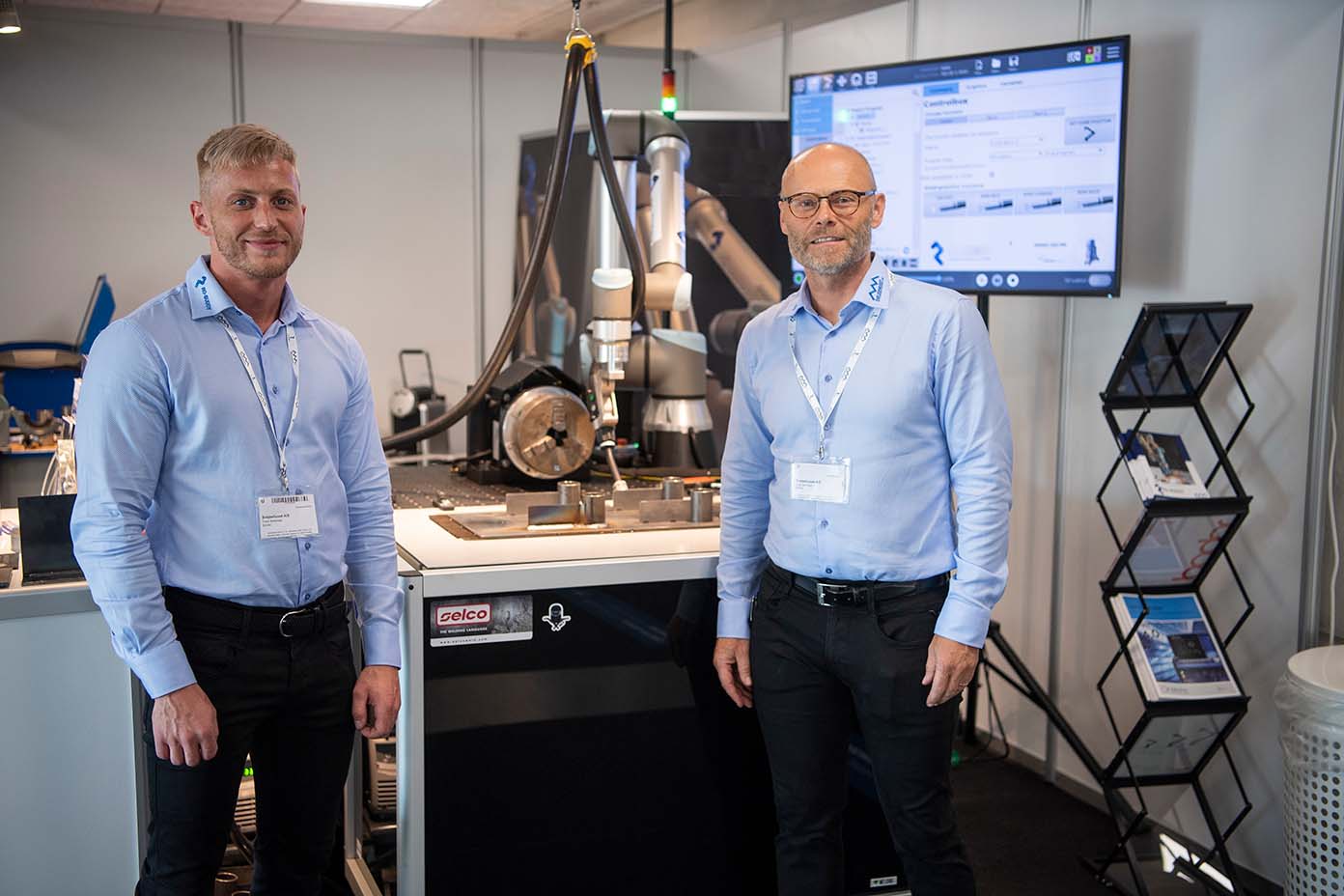 2

: When an RBCobot moves in
3

: When RBCobot needs to stay a good colleague
COBOT THOUGHTS?
1. When considering
Is a collaborative welding robot the right thing for your company? We are always ready for a chat about what advantages an RBCobot can have for specifically your company's needs and future development.
Feel free to contact us so we can discuss the right solution.
Alternatively, you can arrange a test welding and see the results of a RBCobot's work on your own workpieces.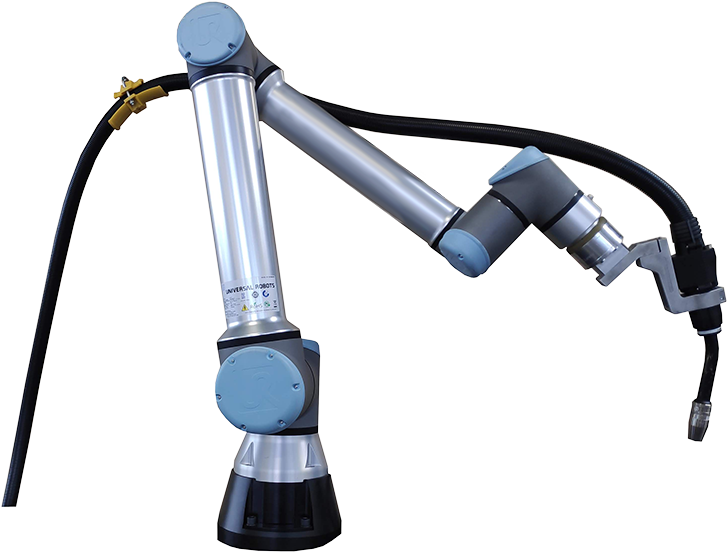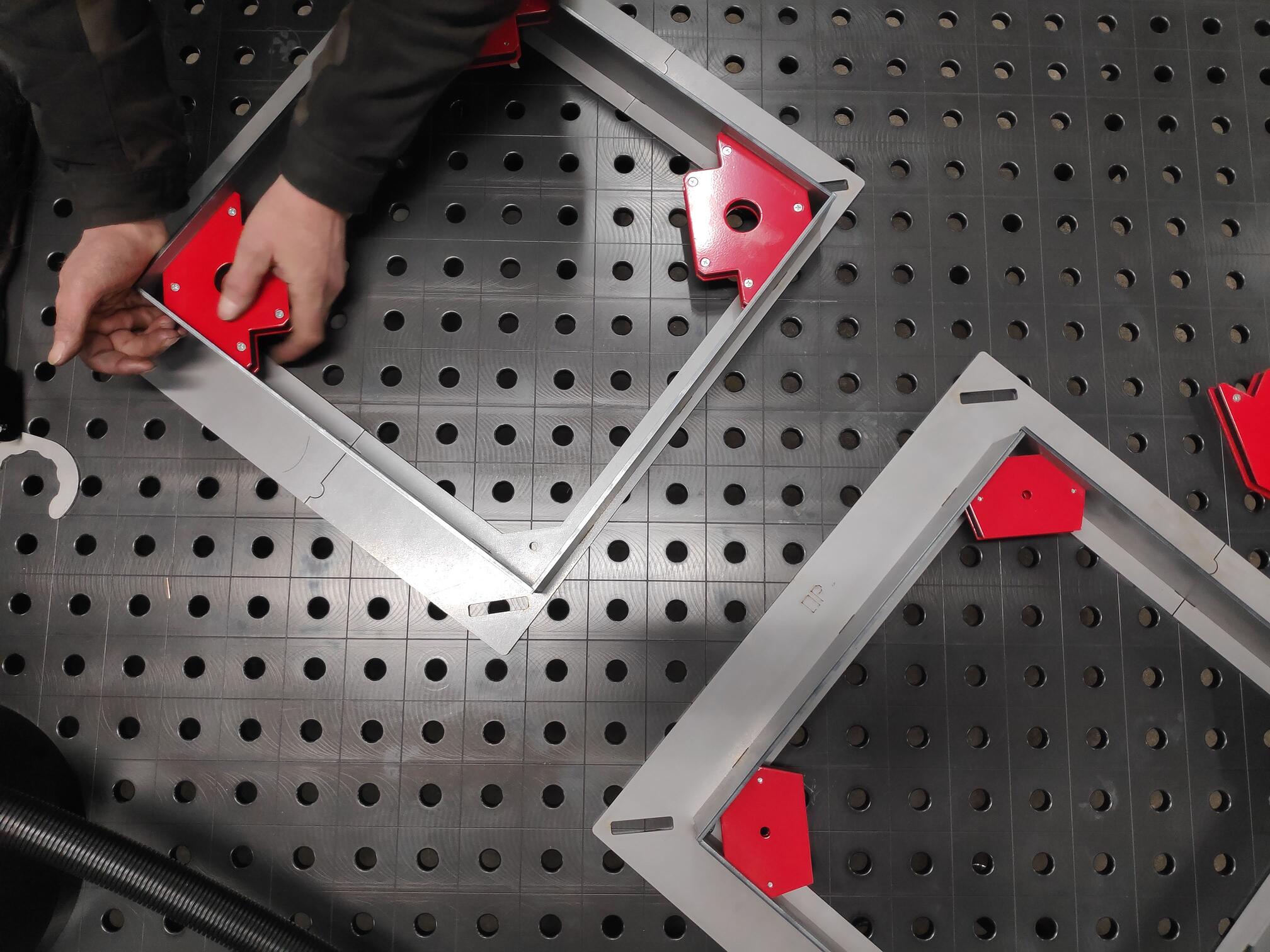 HANDOVER
2. When an RBCobot moves in
If you decide that an RBCobot is going to be your new team member we or one of our local partners will deliver the welding robot and install it at your place ready to use.
Included in the deal is also two days of training at our place where we will go through the process of welding on your workpieces.
An RBCobot cannot be operated without human skills. Therefore we always encurage new users to go through Universal Robots' online training the day before test welding at our place. This gives a unique understanding of RBCobot's functions.
FEEDBACK AND A LIFELINE
3. When an RBCobot needs to stay a good colleague
When the RBCobot has arrived safely at your place we will continue to offer good advice and feedback. We will keep in touch and discuss possible challenges when RBCobot has become an integrated part of your welding processes.
As an Uniwelco customer you will get a direct contact that you can reach out to at all times if you are in doubt about programming or the like.
You are also welcome to take a look at our how-to videos and overview of the most common challenges using the RBCobot.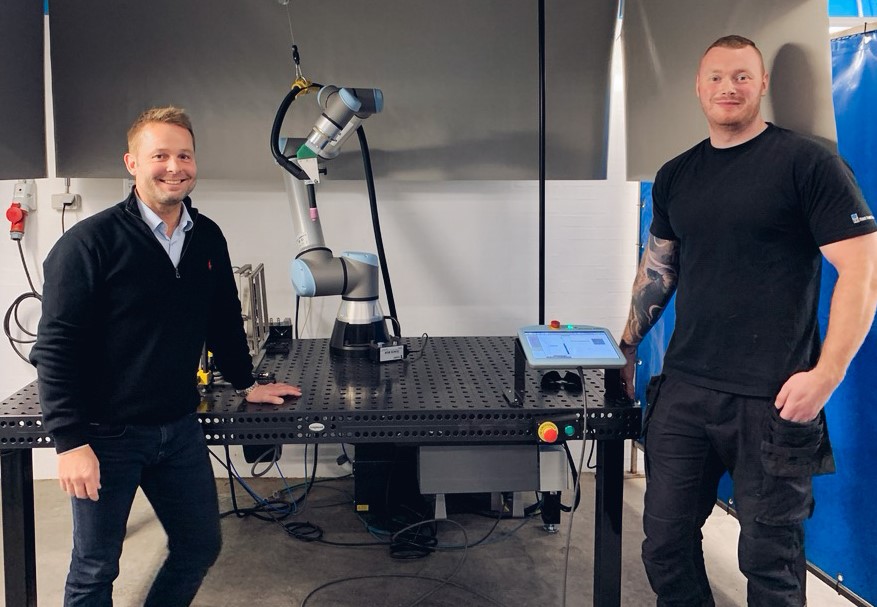 Søren and Mads from FKI Fast Food Teknik together with their latest team member, the welding robot RBCobot.
WHAT ABOUT SERVICE?
Service and warranty
To make sure that the RBCobot is performing at its best at all times the whole setup needs to undergo service once a year.
One year of warranty is included in the purchase of an RBCobot. In addition to this it is possible to purchase an extended warranty. Please contact us for prices.