SEE THE RESULTS ON YOUR OWN WORKPIECES
Try an RBCobot
Considering if RBCobot is your new colleague? Let RO-Buddy™ demonstrate its powers on your own workpieces before you make a decision.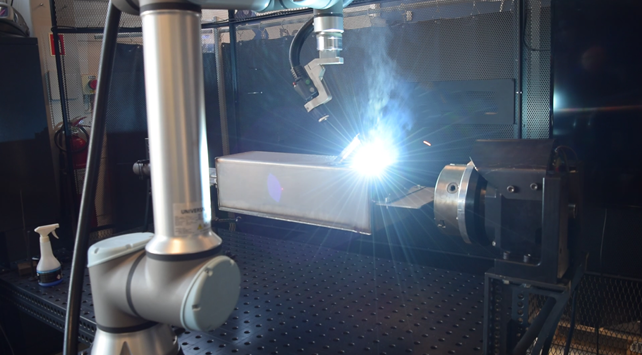 RBCOBOT PRODUCT DEMONSTRATION
Try before you buy
It is possible to see the welding results of RBCobots on your own work before you make the decision to invest in the robot.
You just send us examples of the workpieces that you are considering to use for robot welding and we will let RBCobots do the job.
If you decide to book a try out on your own workpieces we will schedule a day for test welding and afterwards demonstrate the process and the results for you on video.
Questions?
Are you interested in seeing RBCobot results on your own workpieces? Please contact me and we will arrange the details.

Lars Jakobsen
CEO, Uniwelco ApS
lj@uniwelco.com
+45 4412 6071

EXPERIENCE HIGH QUALITY
See your own future results
By performing a test welding of RBCobot work process on your own workpieces you will get a thorough understanding of the value the robot can create for your company.
Because of the point of departure in your own workpieces you will immediately be able to see the results that RBCobot creates for your specific welding tasks.
The price is refundable
A day of test welding on your workpieces costs 1,400 Euro. The cost will be refunded if you decide to invest in an RBCobot as the newest member of your team.
Video: Demonstration of an RBCobot
You can also get an introduction to the functions of an RBCobot in the presentation video below. Or you can go to our collection of videos where we demonstrate different welding processes.