Robot welding - When the task at hand requires absolute precision
A robot welder is a collaborative robot, which can automate the welding process. An RBCobot can produce highly well-made and beautiful weldings, thanks to its precise and steady movements. Welding robots are especially relevant in bigger serial productions, where uniformity and repeatability are important. Additionally, weldings done by a welding robot are done with speed and efficiency, compared to normal welding processes.
Key benefits of welding robots:
Increased order capacity

Beautiful and uniform welding results

Optimal utilization of skilled workers

Better working conditions
Through the proprietary URCap, which functions as an add-on to the teach pendant, the robotic welding is doable by all employees. Put differently, you don't have to be a robots operator, to operate the welding robot. The URCap is designed with usability as a key focus point.
With RBCobot both TIG and MIG welding are possible and are therefore suitable for a variety of welding requirements. We offer a wirefeeder as an add-on, if TIG-welding is a requirement for you.
The robot welder consists of a robot arm from Universal Robots, a welding machine from Böhler, our proprietary URCap for the teach pendant, a welding table, torch and welding hose.
The welding robot can open up for more orders, as the operator is able to prepare the next items, thus making the production more efficient.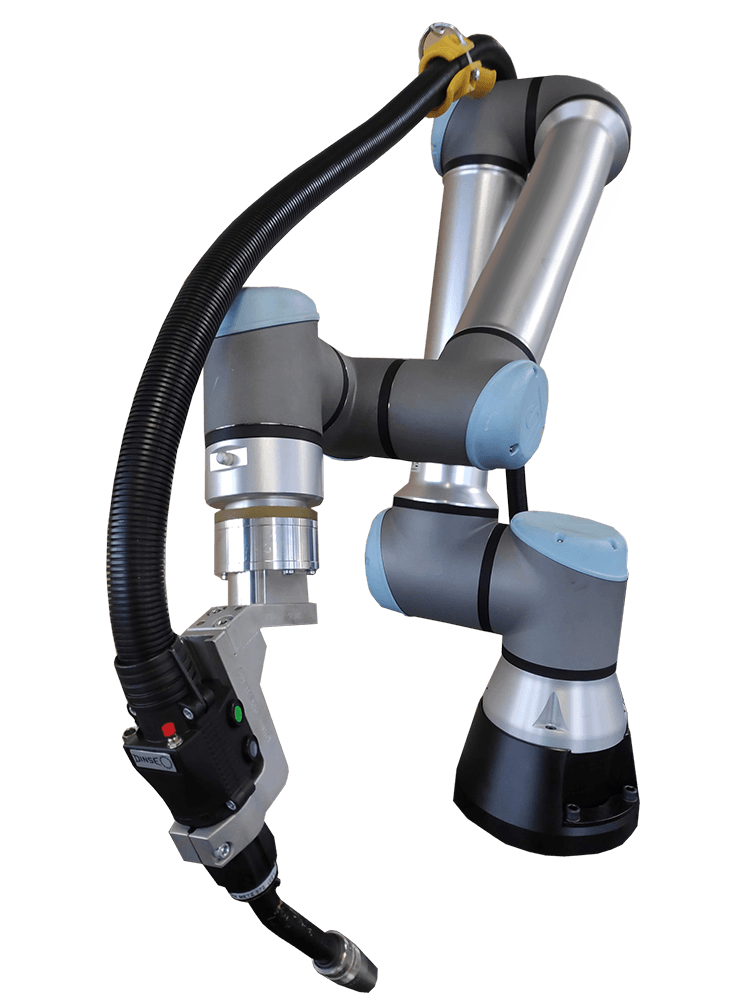 Our customers are convinced
Our customers find that RBCobot is a very useful addition to the staff. Below is a selection of articles about the working alongside the robot welder from RBCobot.
Want so see an RBCobot in action?
If you would like to see the welding robot weld your items, contact os today. Then we'll find a date and time for a personal demo of your exact items.