Combined software development and solid welding expertise
Uniwelco is first and foremost a software company developing innovative solutions for the welding industry. Our unique combination of in-house robot know how and many years of experience in the welding industry makes it possible for us to offer the most innovative welding robots on the market. And hereby the best results for your company.

+45 70 60 20 62
THE TEAM BEHIND THE WELDING ROBOTS
A unique combination
Uniwelco is specialised in developing collaborative welding robots created to work side by side with humans. The unique thing about Uniwelco is our compentencies to develop a userfriendly layer of software and add it to the robot's existing software. In this way we are able to adjust accordingly to your needs and to offer optimal advice on how to use the robot.
Uniwelco is originally a product of Svejsehuset A/S which gives an advantage of 40+ years of experience in the welding industry. This forms a solid base for the future development of the collaborative welding robot RBCobot.
-
Your comfort is important to us
It is crucial for us that you will feel at home in Uniwelco's world from day one. This means that we offer thorough instruction and training in how to use the welding cobot.
In adddition to this we offer continiously service and advice when needed when RBCobots have started working at your company.
"Just the fact that we can call, when we have a question, we can get it cleared up over the phone - it's quite lovely having the assistance available. It's important when you believe that you've understood all the information given on the training day and it turns out, that you haven't necessarily understood it anyway."
Want to know more about RBCobots? Send us a message and we will contact you...
A selection of our customers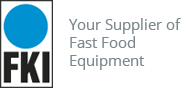 KURTS JENSEN MASKINFABRIK'S NEW WELDING ROBOT HAS BEEN A POSITIVE SURPRISE
"It does not have to be thousands of welding items. We actually have orders of 50 items, where it would make sense to use the welding robot. The robot means, that we can offer cheaper prices, and simultaneously offer even better uniformity and quality."
Tommy Jensen, Kurt Jensens Maskinfabrik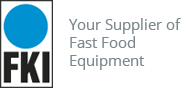 AT FKI RBCOBOTS ARE GOING TO HELP SATISFY THE HUNGER OF THE DANES
"The robots gives us room for further development. First of all it's obvious that the quality of the welding robot is better, than what is possible manually. This makes it possible to weld areas, that we haven't previously been able to weld because of the strict sanitary restrictions, which are put in place in the food industry."
Søren Bøjesen, FKI Fast Food Teknik

AT FLEXY METAL, THEY ARE READY FOR ANOTHER ROBOT
According to Lasse from Flexi Metal, the purpose of the robot is to make welding seams, taht are so flat, that grinding them becomes unnecessary. This is also going to alleviate the worker, that previously has made the more manual grinding before.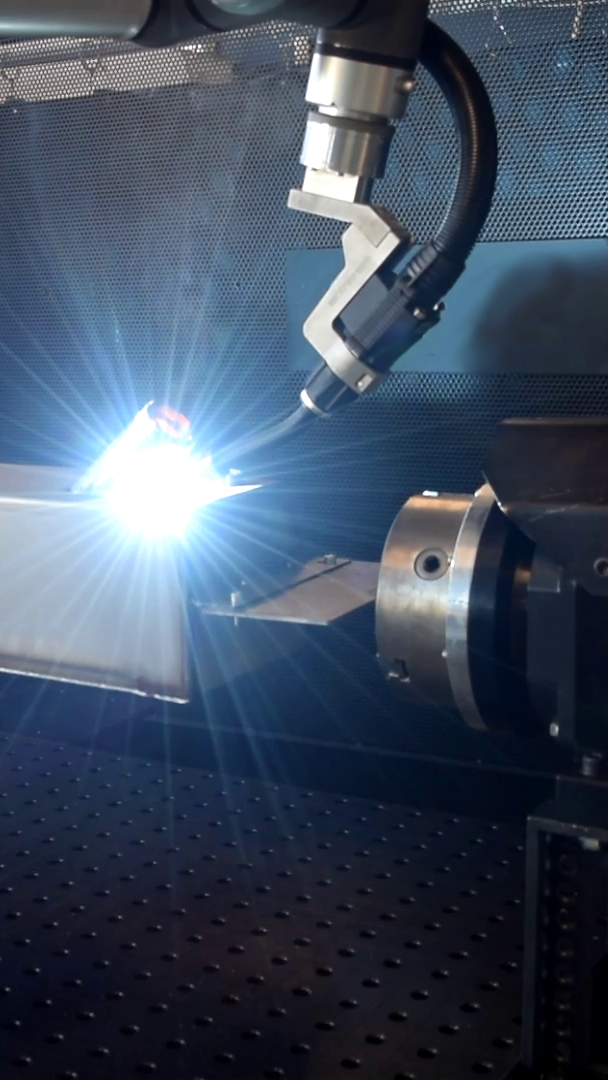 FAQ
Frequently asked questions
Do the prices include installation and setup?
Yes. Prices include setup, installation and training.
How long is the training?
In the price, a whole day of training on the robot is included, after it has been installed. We will teach using your specific items and after the training is done, you will be able to fully take advantage of an RBCobot.
Is it possible to buy RBCobots with other welding systems?
The welding machines we provide with RBCobots are all from Böhler. Take a look at the different models here or reach out, if you have other wishes.
How fast can you deliver?
Estimated delivery on standardized solutions is 2-3 weeks.
Is there any warranty on RBCobots?
Yes - there is a 1 year warranty on RBCobots.
It is also possible to purchase warranty on the arm separately. This has to be purchased, when the robot is ordered, as this warranty is issued by the supplier.
Which welding table comes with an RBCobot?
A professional welding table from Siegmund is included. Size and price are defined by specific needs.
Do you provide leasing?
Yes. We work together with Jyske Finans. Of course, you can pick whichever company you wish.
Reach out to us, if you wish to learn more.